Levitation!
HALL OF MAGIC
AN INTERACTIVE EXPERIENCE OF MAGIC, FANTASY AND ILLUSION
JANUARY 20, 2017 to JANUARY 29, 2017
THE WILLIAM VALE
55 WYTHE AVENUE
BROOKLYN, NY
MORE INFO AND COOL PICS AND VIDEOS HERE!
Tickets are sold out, but you can wait on the standby line to see if you can get in. (Nope I haven't tried that yet.)
Also heard that you can try the Snapchat Spectacles for free by swapping your ID in - Check it out!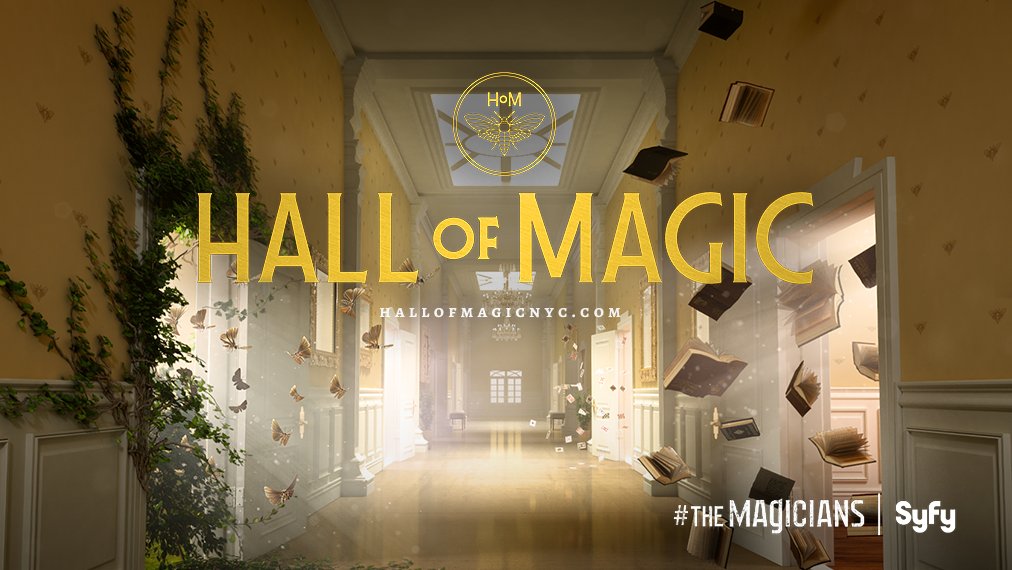 ABOUT THE HALL
Welcome to Hall of Magic, inspired by Syfy's original series, The Magicians. It's a fantastical world of mind control, levitation and spellcasting. Yup, magic is real and it's all at your fingertips (literally). So get your free tickets now and impress us with your magic. We know you'll be impressed by ours.
This multi-room experience will be a social media utopia, featuring visually stunning and interactive installations where you can take and share photos, videos and GIFs of magic all around you.
Hall of Magic is free, but you should reserve a ticket to guarantee entry. To participate in our magical world, guests must be 18+, or 13+ with a legal guardian.
SPOILER: Oh so this is how it works!