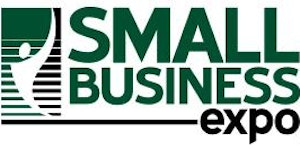 Thursday, May 11, 2017 from 9:00 AM to 5:00 PM
Small Business Expo
is THE largest & most anticipated business-to-business networking event, trade show & conference for business owners, entrepreneurs & decision-makers. If you are serious about your business, this Expo is a "MUST ATTEND EVENT."
FREE TO ATTEND! REGISTER TODAY.
Your FREE badge gives you full access to
20+ Business Critical Workshops

.
****WANT TO EXHIBIT? Call us today at 212.404.2345***
Small Business Expo
is the most anticipated networking event of the year for business professionals to learn about products & services to help their business exceed its goals, network with other industry professionals & attend informative and cutting-edge workshops & seminars. If you are a business owner, entrepreneur or someone that works for a small business you should attend this trade show & conference.
Network with thousands of business owners, entrepreneurs & start-ups

Establish hundreds of new contacts and reconnect with old ones.

Attend FREE business critical workshops & seminars.

Learn about new products and services that will help your business grow.

Interact with the movers and shakers of your industry.

Discover new and innovative technologies.

Be in the RIGHT place at the RIGHT time.

It's FREE to attend!