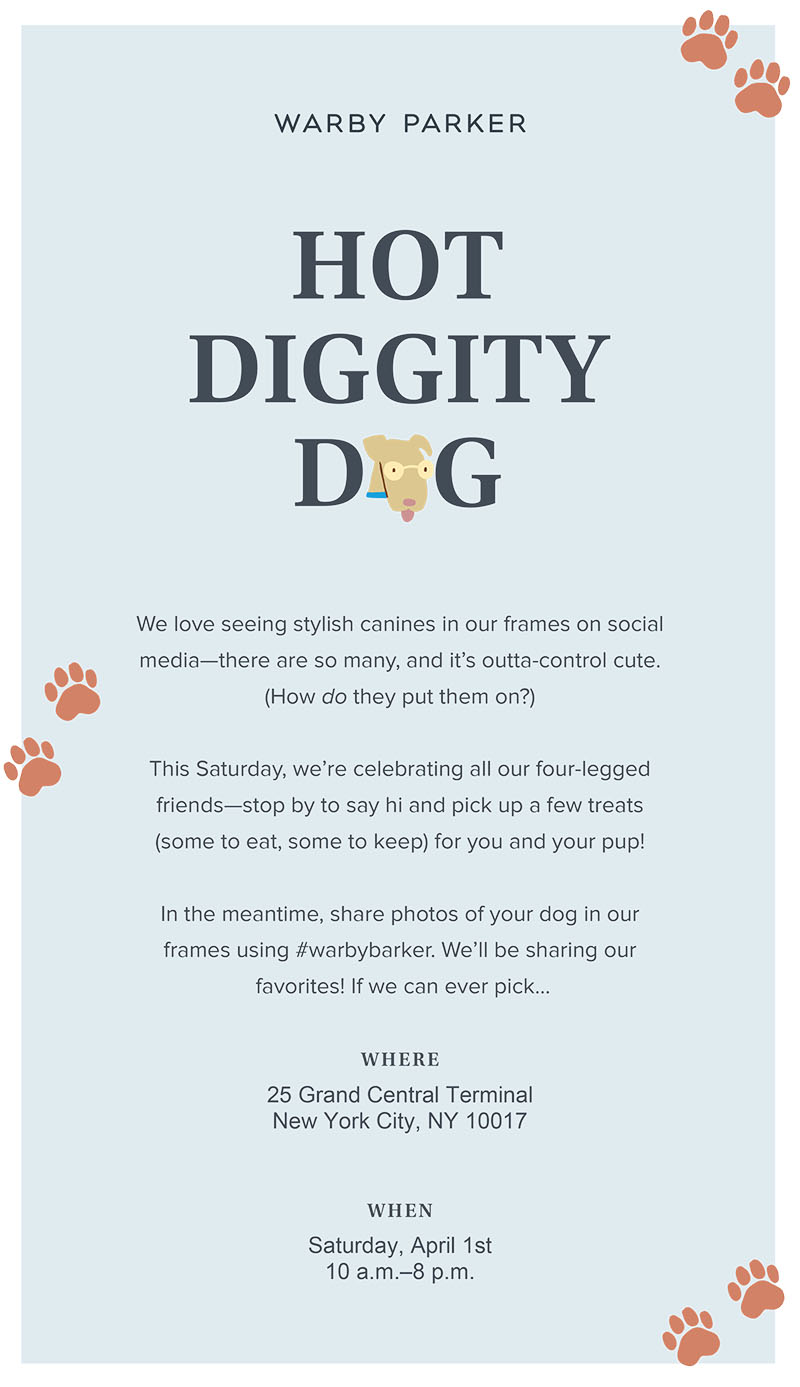 Warby Parker
25 Grand Central Terminal
NY, NY 10017
Saturday, April 1, 2017
10AM to 8PM
WARBY PARKER
HOT DIGGITY DOG
We love seeing stylish canines in our frames on social media - there are so many, and it's outta-control cute. (How do they put them on?)
This Saturday, we're celebrating all our four-legged friends - stop by to say hi and pick up a few treats (some to eat, some to keep) for you and your pup!
In the meantime, share photos of your dog in our frames using #warbyparker.
We'll be sharing our favorites! If we can ever pick...
Have fun,
Terresa =)