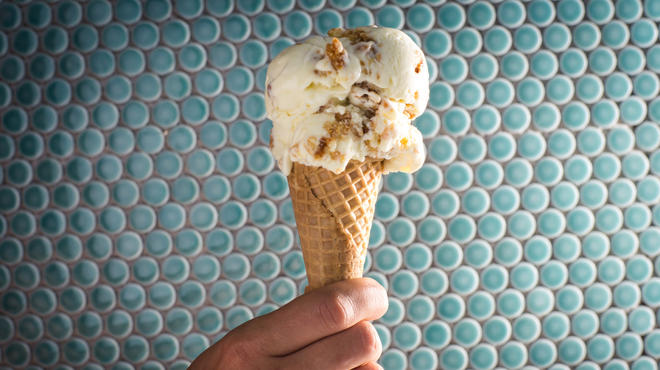 Were you able to snag one of the 150K copies of the free Time Out New York magazine on Wednesday? If so, you're in luck for the week of freebies!
See below to see how you can score a free scoop of Ample Hills Creamery Ice Cream with your free copy!
Don't throw it out just yet, it might come in handy for other freebies! ;)
Repost from timeout.com:
"Time Out Brooklyn" is an exclusive flavor designed by Brian and Jackie, the dairy whizzes behind Ample Hills. It consists of malted Fudgesicle ice cream with pieces of Time Out candy bars. Delicious and appropriate! They'll be handing out scoops to the first 1,500 readers who show up with this week's issue of Time Out New York. Just show your copy to the folks behind the counter—and no, we won't judge you for eating pre-lunch ice cream.
If that freebie snack doesn't fully satiate that sweet tooth, you're in luck. Ample Hills just launched online, nationwide pint shipping this week, so you can treat yourself long after our week of free is over.