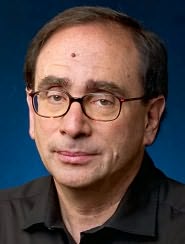 Image Source: Barnes and Noble
UPDATE: If you missed R.L. Stine at Barnes and Noble on 10/1/14, here's another opportunity to meet him!
Saturday, October 18, 2014 @ 2PM
He will be hosting a free signing for kids and adult fans too, on Saturday, October 18, 2014 at 2PM at the Scholastic store in SoHo. Bring your favorite old copies or one of his newer books like "Zombie Halloween" and get into the spirit of the holiday with a scary reading. (Source: Metro) Updated on October 14th, 2014
R. L. Stine
Party Games: A Fear Street Novel
Wednesday October 01, 2014 7:00 PM
Barnes and Noble
Union Square
33 East 17th Street, New York, NY 10003,

212-253-0810

Special Instructions
Event space seating will open at 5:00 pm on 4th floor. Priority seating with book purchase.
What would you say if you met RL Stine? Leave a comment below!
Have a frightfully fun time,
Terresa =)