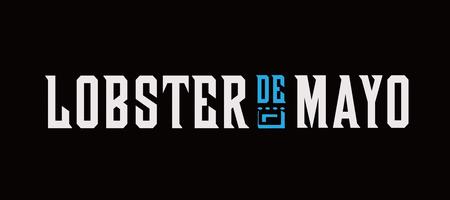 The first annual Lobster de Mayo took place on Saturday, May 10, 2014 from 6PM-10PM at the breath-taking and elegant event space CAPITALE in downtown Manhattan. Homarus, the leading purveyor of lobsters to New York's finest restaurants, celebrated it's 5th anniversary and hosted the event with celebrity chef and Food Network star, Katie Lee.
The festive evening featured many of New York's premier restaurants and chefs, including ABC Kitchen, Beauty & Essex, Betony, Catch, Marc Forgione, Gramercy Tavern, Marea, Sea Grill, Tao, Lavo, Bodega Negra, La Cenita, The Wayfarer and Jean Georges, as well as passed food items such as JP Clark's Famous Sliders.
Tickets for the grand event ranged from $295 for general admission to $450 for VIP guests.
Catch was serving Lobster Roll
and Macaroni & Lobster Cream
21 9th Avenue, 212.392.5978, Website
The Patron Tequila Drink Menu - Cranberry Cooler, Tonic de Mayo and Antioxidant Lemon Sparkler! - Simply Perfect
This is an Axl Rose & Slash (Guns N' Roses) Autographed Electric Guitar with a starting bid of $2,250
The 1980 Olympic Hockey Team Signed 16*20 Color Framed Photograph (20 Signatures Including Jim Craig & Mike Eruzione)
Derek Jeter Autograph
Never Forget 9/11, a Cancun Paradise Vacation and Luke Bryan Autograph
David Wright, Marciano Rivera and Andy Pettitte Autographed Baseballs with Cherry Wood Cases
NYC Fashion Week Experience - Passes to Choice of a Select Designer Show at Fashion Week's 2015 Spring Collection in NY, Grand Hyatt 3-Night Stay (September 7-10, 2014) and Airfare for 2 starting at $7,500
US Open Tennis Championship Experience - Promenade Tickets to the Women's and Men's 2014 Finals, $150 American Express Gift Card, 3-Night Hotel Stay with Airfare for 2, starting at $8,750